About
Me
Let me tell you a few things...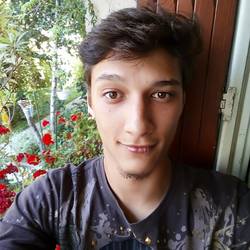 Bio
I am a full stack web developper from Perpignan, currently living in Lyon, France. I've made this portfolio to get more visibility as I am available for hire. I am currently learning MeteorJS, a full stack JavaScript Framework, and am also comfortable with NodeJs, ReactJS, Symfony and Flutter. Making responsive cross-platform apps doesn't scare me!
Assistant Deputy Constable
2017 - Gendarmerie Nationale, Châteaubriant - France
I was affected in a gendarmerie brigade in the region of Loire-Atlantique during a whole year doing paper work as well as field interventions.
Diploma of Advanced Technician in Web Development
2018 - 3WAcademy, Lyon - France
I learned the basics of web development during this formation: HTML/CSS/JS, PHP, SQL, Bootstrap, Jquery, Wordpress, Object Oriented Programming, Design Patterns...
Fullstack junior Web Developper
2019 - PMC Systems, Johannesburg - South Africa
6 months internship under the supervision of the head of project manager. Participated on the integration and development of mobile apps as well as e-commerce websites.